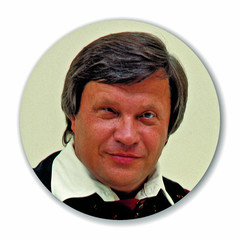 Niko Zlobko
Guitar, Clarinet, Artistic director of the ensemble
Member
1964 - 1990, 2001 - 2007
As early as 1959, Niko Zlobko has joined the Slak Brothers Ensemble by playing the clarinet, after their member Matija Slak has to letf the the band due to the army service.
He grew up in a musical family and learned to play several instruments. After graduating from high school, he went to Ljubljana to study law, and at the same time he attended a music high school, where he studied playing the oboe.
He wrote numerous arrangements of Slovenian and foreign compositions for the Lojze Slak Ensemble, with which he was able to subtly connect the instrumental music of the trio with the vocals and harmonies of the singers. He was a co-creator of the melodies of Slak's ensemble and together with Lojze Slak they created the so-called "Slak's sound", which is distinguished by the sound of a diatonic accordion and polyphonic male singing.
As the artistic director of the ensemble, he also arranged many melodies of Slovenian and foreign popular music to play in performances. He arranged many folk songs for the group Fantje s Praprotna, which were recorded under his expert guidance.
(November 15, 1940, Čatež near Brežice – January 30, 2021, buried in Brežice)