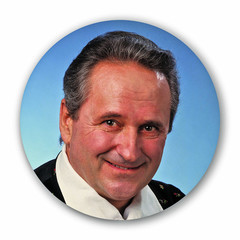 Andrej Bergant
Prvi tenor
Andrej Bergant was a founding member and leader of the singing group Fantje s Praprotna, which joined the Lojze Slak Trio group in 1964.
After graduating from high school in Škofja Loka, he continued his studies at the Faculty of Civil Engineering in Ljubljana and then got a full-time job as a civil engineer. Together with other members of the singing group Fantje s Praprotna, he trained in the church choir and all choirs of KUD Bukovica, under the direction of choirmaster Franc Potočnik. He also attended solo singing at the Škofja Loka Music School.
With a recognizable first tenor and a great deal of empathy for the audience, he brought many of Slak's hits closer to the audience and, together with the boys, preserved the tradition of Slovenian folk songs. He also wrote some lyrics and melodies for the Lojze Slak ensemble and the singing quartet. At the festivities, he took care of the connecting program and communication with the audience.
(November 30, 1938, Sv. Tomaž nad Praprotnim)