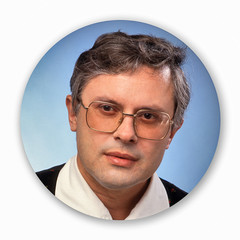 Franci Rebernik
Drugi tenor
Franci Rebernik began his musical career as a solo singer of popular music and in 1971 he also won the first music competition Prvi glas Gorenjske (First Voice of Gorenjska). At the festivals Slovenska popevka, Vesela Jesen and also at festivals of popular music in the former Yugoslavia, he established himself as a singer of Slovenian popular music.
He joined the ensemble of Lojze Slak after the death of Jože Šifrer in 1974. An interesting and somewhat unusual coincidence was that he replaced Jože Šifrar as a singer with the group Fantje s Praprotna and also at the workplace at the LTH factory in Škofja Loka, where both were employed.
He convinced and impressed Lojze Slak and the listeners with his recognizable voice. With his sincere and relaxed way of singing he recreated many of Slak's hits and well-known melodies of Slovenian and foreign popular music. His wife Majda also wrote many beautiful lyrics for the ensemble, among others: Čas ljubezni (Love Time), Vesela družba (Happy Group), Spominska knjiga (Memorial Book) and Dragi prijatelji (Dear Friends).
(September 25, 1947, Žepovci - September 8, 2016, buried at Blejska Dobrava)